The purposewerx global collective drives business and social impact at scale.
Built on Purpose
purposewerx is a global collective of founder-led services and technology companies united in the power of regenerative business to increase financial performance and restore social health. Our members have a proven track record of delivering talent and tech solutions to brands and organizations that inspire action in today's purpose-driven world.
Together we can do more for our companies, causes, and communities.
Learn More
We're Located In
New York City
Paris
Cape Town
Dallas
Madrid
Shanghai
Los Angeles
Mexico City
Frankfurt
Atlanta
Brussels
Jakarta
Denver
Kingston
Tokyo
Austin
Ho Chi Minh City
Sao Paulo
Washington DC
Sydney
London
Berkeley
Bilbao
Utrecht
Chicago
Bali
Miami
Rome
Singapore
San Francisco
Amsterdam
Bangkok
Brooklyn
Durban
Seville
Charleston
Basel
We unlock regenerative growth. We help companies welcome change, using empathy as a superpower.
View Company

At Provoc, we envision a world where every progressive organization achieves its mission. We root our work in an ever-deepening racial equity lens, collaborating with clients and partners across issue focus areas including Human & Planetary Health, Human Rights & Economic Justice, and Democracy & Movement Building.
View Company

Caspian is a full service and high touch event strategy and production firm. We manage big picture down to the smallest particulars for large foundations, Fortune 1000 companies or high net-worth individual clients. We are especially adept at – and thrilled by – events that unite bottom line and social impact. And happily, we find these are most effective as well.
View Company Give To Get believes that purpose is defined by actions, not words. By putting Purpose In Motion®, we turn doing good from an act of charity to an act of competitive advantage for business.
View Company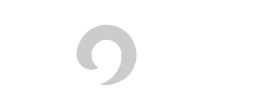 We are a marketing engine for emerging businesses globally. We deliver cutting-edge and cost-effective marketing and media platforms through innovative technology to generate scale in today's connected world.
View Company Bliss Impact is the women-led, purpose-driven practice of The Bliss Group, a full-service communications firm with deep expertise in technology, nonprofit, business & professional services, financial services and health care.
View Company

Matchfire is a brand design and digital marketing agency that combines data analysis and creative expertise to deliver the best solution. As promised. Every time. Whether you're emerging or established, newly funded or nonprofit, we ignite deeper engagement to change attitudes and actions.
View Company

in/PACT develops cloud-based charitable giving solutions for the retail, financial services, and loyalty industries. in/PACT's Loyalty Solutions allows customers to receive rewards redeemable for donations to local and national charities.
View Company Truth + Unity is the minority-owned, purpose driven specialty division of Truth Media: a strategic media agency focused on people and results. We have a science-based approach to media, but we love to read between the lines to discover limitless opportunities.
View Company